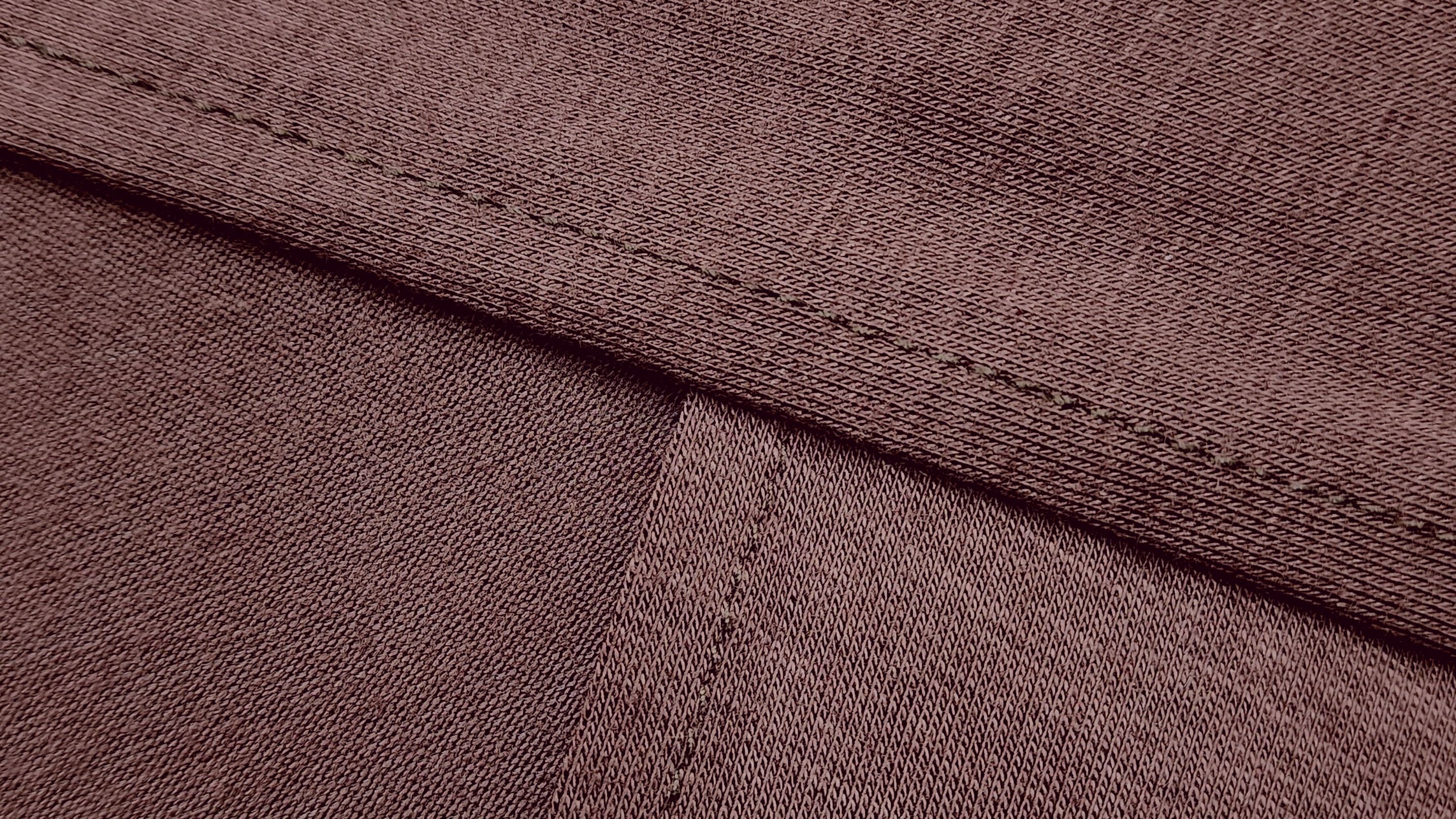 Handcrafted just for you
Quality that shows
Utilizing the best fabrics and sewing techniques available on the market, all our pieces are sewn to perfection.
Texture - opacity - Thickness
Fabric Insights
<!**START - Fabric Guide - Product Pages**> <!**END - Fabric Guide - Product Pages**>
Dive into the details
Experience the ultimate in comfort and style with our Premium Maxi Jersey Hijabs. Made from the softest cotton Jersey blend, these hijabs are easy to style & drape thanks to their non-slip, buttery-soft texture. Their medium-thick fabric & smooth stitch guarantee they will stay in place all day, with no under caps or pins needed.

Available in a range of stunning hues, our Premium Maxi Jersey Hijabs are perfect for busy women who want to look their best. Whether you're a student, working professional, or stay-at-home mom, this hijab is designed to suit your needs.

If you're looking for something a little smaller, we also offer our Premium Jersey Hijabs in a more compact size.
The Jersey Hijabs are made from Cotton Jersey Fabric. This fabric is made of 95% Cotton and 5% Spandex.
The Cotton Jersey fabric is super soft and smooth making it ideal for everyday and active wear. The Jersey Hijabs are perfect for winter and fall seasons as they provide a layer of insulation protecting your ears, face and neck from the cold temperatures. Their stretchy quality allows them to be worn without under caps and pins.
They are both made from the same exact fabric. The only difference is the size.
The Premium Jersey Hijabs are 170 x 50 cm, while the Premium Maxi Jersey Hijabs are slightly larger at 180 x 70 cm.
Yes, Jersey Hijabs are the perfect option for new hijabis or beginners. Infact, we recommend that new hijabis should start their hijab journey with Jersey before moving on to other fabrics.
Here are a few reasons why:
Jersey hijabs are very soft and breathable, making them comfortable to wear for extended periods of time. This is important for new hijabis who may be adjusting to wearing a hijab on a daily basis.
Jersey hijabs are also very easy to style and don't slip at all. This allows new hijabis to experiment with different styles and find what works best for them.
Jersey Hijabs are super versitile and can be worn with almost any outfit. They are perfect for both everyday and formal wear.
Yes, Jersey Hijabs are an excellent choice for workouts!
Their stretchy, high grip fabric ensures that they stay securely in place during even the most intense physical activity.
Their moisture-wicking properties help to keep you feeling cool and comfortable.
The softness of the fabric prevents irritation, so you can focus on your workout without any distractions.
Overall, Jersey Hijabs are the perfect combination of function and comfort, making them a go-to choice for active wear hijabs.
The Premium Maxi Jersey hijabs are 180 x 70 cm in size, or approximately 70.9 x 27.6 inches.
Short answer, not nessicarily. The wonderful thing about our jersey hijabs is that they are very stretchy and grippy, allowing them to be worn without under caps and pins.
This exact reason also makes them perfect for new hijabis.
We'll be happy to assist you!
Simply shoot us an email at info@mominamodestwear.com or chat with us in the bottom right corner of the page.