Dive into the details
Experience the ultimate comfort and luxury with our Luxury Maxi Modal Hijabs. Crafted from premium modal fabric, these hijabs offer a stunning sheen, soft buttery feel, and non-slip draping for a perfect fit all day. In addition, their maxi size provides extra coverage and versatility, making them ideal for any occasion.

Sustainably made headscarves, our Luxury Maxi Modal Hijabs are better for you and the environment. Stay cool and comfortable with these sweat-resistant and breathable hijabs. Choose from a range of rich and trendy colours to elevate your hijab collection.

If you prefer less fabric, check out our collection of Luxury Modal Hijabs cut to a smaller size.
Texture - opacity - Thickness
Fabric Insights
<!**START - Fabric Guide - Product Pages**> <!**END - Fabric Guide - Product Pages**>
Prefer Smaller Hijabs? Grab these
Regular Sized Modal Hijabs
Same fabric and colors, just a smaller size.
These Modal Hijabs are made from a sustainable, soft, lightweight, and breathable fabric called Modal. The Modal fabric is known for its soft, smooth, and silky feel, as well as its ability to drape and wrap well.
Modal hijabs are lightweight and breathable, which makes them comfortable to wear in warmer weather conditions. These hijabs also have a beautiful sheen and a buttery-soft feel, which gives them a sophisticated and elegant look.
Overall, modal hijabs are comfortable, stylish, and luxurious, and they are a popular choice among hijabis for their comfort and versatility.
Here are the qualities of Modal hijabs that qualify them as sustainable:
Less water consumption: The Modal fabric is made from the Beech tree, which requires 10-20x less water than cotton crops.
Biodegradable: The Modal fabric is fully biodegradable
Eco-friendly: The Modal fabric is made from regenerative plants and produced with fewer chemicals, making it a more sustainable choice.
Durability: The weave and fiber length of the modal fabric makes it a solid and durable material.
Resistance to pilling: Modal has a smooth finish that resists pilling, which means it lasts longer.
In our eyes, any hijabs that don't end up in a landfill within a couple of months and stay longer in your use are sustainable.
The only difference is the size.

The Luxury Maxi Modal Hijabs are 200 x 100 cm while the Luxury Modal hijabs are the size of a regular hijab at 180 x 70 cm.
Proper care is important to maintain the appearance and quality of your Modal Hijabs. Here are some tips to follow:
To clean your Modal hijabs, it is generally recommended to hand wash it in cold water with a mild detergent. This will help to preserve the fabric's texture and prevent fading or shrinkage. Alternatively, you can dry clean your hijab for added convenience.
Avoid wringing or twisting your hijab when washing it, as this can cause the fabric to become misshapen or creased. Instead, gently squeeze the water out or press it between towels to remove excess moisture.
When drying your modal hijabs, it is generally best to hang them up to dry rather than placing them in the dryer. This will help to prevent shrinkage and preserve the fabric's shape. If you do need to machine dry your hijab, use a low heat setting and remove it from the dryer as soon as it is dry to avoid over-drying and excessive heat exposure.
To store your modal hijabs, it is best to fold it carefully and place it in a drawer or closet. Avoid crushing or folding it in a way that may cause creases or damage to the fabric.
We'll be happy to assist you!
Simply shoot us an email at info@mominamodestwear.com or chat with us in the bottom right corner of the page.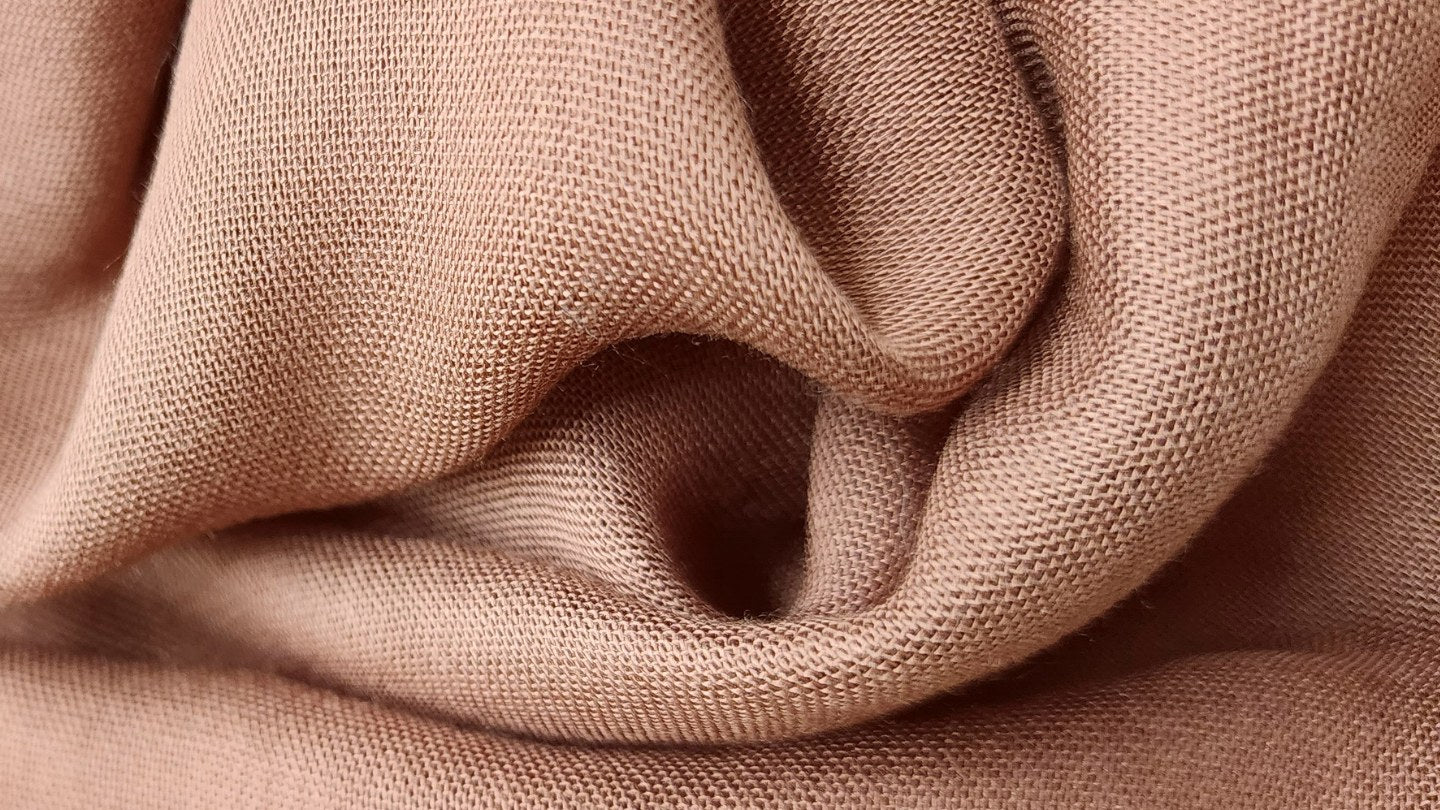 Handcrafted just for you
Quality that shows
Utilizing the best fabrics and sewing techniques available on the market, all our pieces are sewn to perfection.
Explore More Modal Fabrics