Our Customers Love our Classic Square Chiffon Hijabs
Here's Why They Chose Our Hijabs
Literally the best scarfs I've ever tried. Each and every one of the scarfs is so comfortable and easy to handle. Also, the colours are so good!! Really loved it and would recommend this brand to other hijabis!!!!
I absolutely love their service - it is quick and professional. The website has a user friendly interface. Great quality and beautiful hijabs.
Beautiful fabrics and high quality hijabs for a great price! You will not be disappointed :)
I love the material of the hijabs, the colours are so beautiful! I'm very happy with my purchase & the customer service was amazing and very kind.
One of the most beautiful hijabs I've ever purchased! True to the color in the photos. I'm so impressed!!
I am very happy I found the website for Momina hijabs. I can't believe the beautiful variety of hijabs and other muslim wear for women.I will always shop here!
Thank you for making all these beautiful colors. I loved everything, from my first contact to the shipping and excellent service. And the packaging was so beautiful.
This is the first time I ordered something from Momina hijabs and I am SOLD! Everything from quality of fabric, colour and packaging is spot on!! Thank you for such a wonderful experience!
I am starting my hijab journey with their hijabs and I could not wait to get my hands on my order, and Alhamdullilah I have loved every single piece. What's even better is the incredible customer service.
I was nervous at first to buy something online since I had never done it before but alhamdulillah the package just arrived (delivery took as long as it was promised).
Fabric Insights: Classic Square Chiffon Hijabs
Dive into the Details
Introducing our Classic Square Chiffon hijabs, an elegant addition to the beloved Classic Chiffon Collection. The Square Hijabs come in a size of 114 x 114 cm, providing a versatile canvas for various hijab styling endeavours. Each piece is crafted with love, mirroring the timeless elegance and modesty that is synonymous with our brand.
The airy chiffon fabric is easy to style, holds well, and provides a modest cover, making it a perfect companion for the contemporary Muslimah. Like its predecessors, the Square Chiffon Hijabs are available in 10 cherished colors, reflecting the serene beauty and simplicity of Islamic modest wear. Explore a range of styling options with the Classic Square Chiffon hijabs, and embrace a modest, yet stylish look that resonates with Islamic virtues.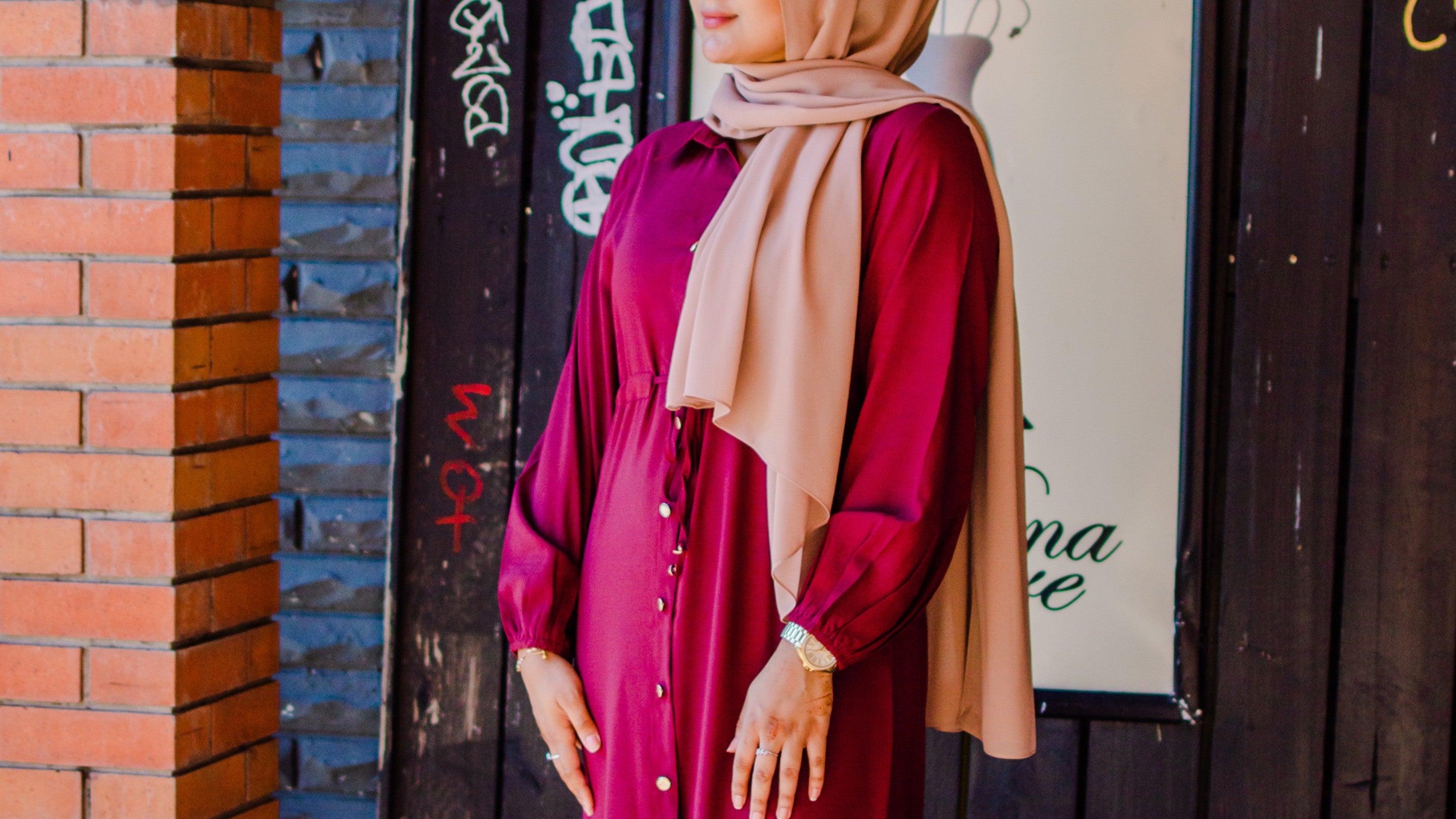 SQUARE CHIFFON Hijabs: STYLE UNBOUNDED
VARIETY IN STYLING
Our Classic Square Chiffon Hijabs redefine versatility. With a balanced dimension, they are a fitting choice for everyday elegance or dressing up for those special events. These square cut hijabs provides a plethora of styling avenues waiting to be discovered.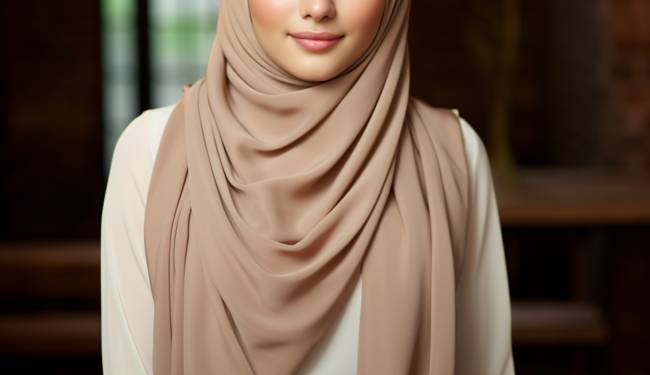 DURABLE HIJABS
AVAILABLE IN 10 SIGNATURE COLORS
Invest in a hijab that stands the test of time. Our Square Chiffon Hijabs are a testament to superior craftsmanship, retaining their grace and color richness through countless wears and washes. A timeless addition to your hijab collection, mirroring Islamic modesty and modern aesthetics.
The Classic Chiffon in Maxi & Square Hijab Styles
FAQS: Classic Chiffon Hijabs
All you need to know about Chiffon Hijabs - Answers to Commonly Asked Questions
The Basics of Chiffon Hijabs
A chiffon hijab is a type of head scarf worn by Muslim women. Made from lightweight and semi-sheer chiffon fabric, these head scarves are known for their soft, flowy feel and elegant drape.
They are popular for their comfort, versatility, and style and are the go-to fabric for most hijabis.
In addition to their comfortable feel, chiffon hijabs are easy to style and can be dressed up or down for different occasions. They can be worn with various clothing and accessories, such as formal or casual wear, and are available at most hijab or Islamic clothing stores.
Our Chiffon Hijabs are made from a soft and lightweight fabric called bubble chiffon.
This fabric is made of 100% polyester, which is a synthetic fiber known for its strength, durability, and resistance to wrinkles and fading. The bubble chiffon fabric has a slightly textured surface and a soft, flowing quality that gives it a drapey, elegant feel.
Chiffon hijabs are typically very comfortable to wear, and are often preferred by hijabis who want a hijab that is both stylish and comfortable.
Learn more about What makes Chiffon Hijabs a Must-have for Every Hijabi Wardrobe?
Chiffon hijabs are lightweight and may not provide sufficient warmth in colder temperatures, so they may not be the best choice for winter. If you still want to wear a chiffon hijab during the colder months, there are a few ways to make it more suitable for winter:
Layer your chiffon hijab with a Full Coverage Ninja Underscarf: Made from soft Jersey fabric it can be worn under your chiffon hijab to provide extra insulation and help protect against the cold.
Fold your chiffon hijab before wearing it: Creating layers with your chiffon hijabs will allow it to act as a wind breaker and provide additional insulation to keep you warm.
If you live in a colder climate and need a hijab that will help keep you warm, you may want to consider a style made from a heavier, more insulating fabric, such as Jersey Hijabs.
Chiffon hijabs are an excellent choice for summer or warmer climates, as they are lightweight and breathable. They can help keep the head and neck cool and comfortable on hot days and are also a good option for protecting against the sun's rays.
Chiffon hijabs are also popular for special occasions, as they have an elegant and sophisticated look that can be dressed up or down.
Here are a few tips for wearing chiffon hijabs in summer:
Choose a light, pastel colour to reflect heat and keep you cool.
Pair your chiffon hijab with loose, breathable clothing to allow air circulation.
Use hijab pins or magnets to secure your hijab in place, especially on windy days.
Consider layering your chiffon hijab with an underscarf for added coverage and support.
All in all, you cannot go wrong with a chiffon head scarf no matter what time of the year it is.
Considering Chiffon Hijabs
Yes, Chiffon Hijabs can be a great option for new hijabis or beginners. Here are a few reasons why Chiffon hijabs belong in your hijab collection:
Chiffon hijabs are lightweight which makes them comfortable to wear for extended periods of time. This can be especially important for new hijabis who may be adjusting to wearing a hijab on a daily basis.
Chiffon hijabs are also easy to style and customize, as they can be draped and pinned in a variety of different ways to achieve different looks. They allow new hijabis to experiment with different styles and find what works best for them.
Chiffon hijabs are generally very versatile and can be dressed up or down to suit a wide range of occasions and personal styles. This can be helpful for new hijabis who may not yet be familiar with all of the different ways to wear a hijab.
Overall, chiffon hijabs are a good choice for new hijabis because they are comfortable, easy to style, and versatile.
Chiffon hijabs may be slippery, especially for those with smooth, silky hair, as the fabric does not have much grip.
The type of hair can affect the slipperiness of a chiffon hijab. If you have smooth, silky hair, the hijab may slide around easily and be harder to secure in place. On the other hand, if you have wavy or coarse hair, the texture of the hair can create more grip for the hijab to hold onto.
To prevent slippage, it is recommened that you wear an under cap or use pins or hijab magnets to secure your hijab in place. This will help keep the hijab from sliding around.
There are many different ways to wear a chiffon hijab, and the specific method will depend on the style you prefer.
Some common methods include draping the hijab over the head and securing it in place with pins and an undercap, or wrapping the hijab around the head and securing it with pins or hijab magnets.

It's recommended to always wear an undercap with Chiffon Hijabs as the fabric is slippery.
The chiffon fabric in general is semi-sheer, which means that chiffon hijabs are slightly transparent when worn alone.
To increase coverage and reduce transparency, you can layer your chiffon hijab or pair it with a Full Coverage Ninja Underscarf. This can help provide additional coverage and support for your hijab while still allowing you to enjoy the soft, flowy feel and elegant drape of chiffon fabric.
Our Classic chiffon hijabs are available in three different sizes:
Regular: 180 x 70 cm
Maxi: 200 x 100 cm
Square: 114 x 114 cm
They are designed to provide full coverage, while also being small enough to not feel overwhelming or cumbersome. The size of the hijabs is meant to strike a balance between coverage and comfort, making them suitable for a wide range of activities and occasions.
Caring for Chiffon Hijabs
The chiffon fabric used to make our hijabs is treated beforehand to prevent shrinkage.
Even then, it is possible that the hijabs may shrink slightly when washed, as fabrics in general tend to shrink when exposed to heat and moisture. However, the difference will be so slight that you won't notice it at all.
To minimize the risk of shrinkage, you can try:
Hand washing your chiffon hijabs: This is the gentlest method of washing and can help prevent shrinkage.
Washing them on a gentle cycle with cold water: This will also help prevent shrinkage and keep your hijabs in good shape.
Hang your chiffon hijabs to dry or machine dry on low heat: Avoid high heat settings, as these can cause shrinkage and damage to the fabric.
By following these simple care tips, you can help ensure that your chiffon hijabs stay looking their best for as long as possible.
Proper care is important to maintain the appearance and quality of your Chiffon Hijabs. Here are some tips on how to care for your hijabs:
To clean your chiffon hijab, it is generally recommended to hand wash it in cold water with a mild detergent. This will help to preserve the fabric's texture and prevent fading or shrinkage. Alternatively, you can dry clean your hijab for added convenience.
Avoid wringing or twisting your hijab when washing it, as this can cause the fabric to become misshapen or creased. Instead, gently squeeze the water out or press it between towels to remove excess moisture.
When drying your chiffon hijab, it is generally best to hang it up to dry rather than placing it in the dryer. This will help to prevent shrinkage and preserve the fabric's shape. If you do need to machine dry your hijab, use a low heat setting and remove it from the dryer as soon as it is dry to avoid over-drying and excessive heat exposure.
To store your chiffon hijab, it is best to fold it carefully and place it in a drawer or closet. Avoid crushing or folding it in a way that may cause creases or damage to the fabric. If you need to pack your hijab for travel, you can roll them up to save space and keep them from getting damaged.