| Size | Bust | Shoulder | Sleeve | Length (Reg./Tall) |
| --- | --- | --- | --- | --- |
| S | 32-34" | 15" | 23" | 52"/54" |
| M | 35-37" | 16" | 23" | 54"/58" |
| L | 38-40" | 16" | 24" | 54"/58" |
| XL | 41-43" | 17" | 24" | 54"/58" |
The model's height is 5ft 5 inches and she is wearing a size 'M 54"' with 3-inch heels.
Inspired by the beauty and grace of blush pink roses, The Belted Chiffon Maxi Dress was designed with a soft and fully lined chiffon fabric in a beautiful blush pink colour. The flared full length of this chiffon dress reciprocates the softness and delicacy of the blush pink rose.
The matching chiffon belt is attached at the sides and can be tied at the front or back to achieve the desired silhouette. The long sleeves are fully lined and feature hidden zips, making them wudhu-friendly.
Key Features:
Fully lined for optimal coverage
Wudhu-friendly zip sleeves

Back zip closure

Attached belt to control the silhouette
For dinners, brunches, birthdays, bridal showers, or even weddings, The Belted Chiffon Maxi Dress is a timeless piece that will befit any occasion! Style it with our hijabs to complete the look!
Fabric: Chiffon (Fully Lined) - 100% Polyester
Care: To keep your dress looking its best, we recommend that you:
Hand wash or machine wash on a delicate cycle in cold water
Use a mild detergent and avoid bleach or fabric softener
Hang or lay flat to dry, or tumble dry on a low heat setting
Iron on a low heat setting, or steam to remove any wrinkles
To remove any stains or spots, gently blot the affected area with a damp cloth and mild detergent, then rinse and hang to dry.
| Shipping Region | Minimum Order Amount | Shipping Cost | Transit Time |
| --- | --- | --- | --- |
| USA-wide | $80 USD | Free | 2-7 business days |
| USA-wide | Under $80 USD | $4.99 USD | 2-7 business days |
Package Tracking and Insurance: Rest assured, all our packages are tracked and insured for your peace of mind.
Customs Duty: No Customs Duty for orders under $800 in the US.
For more information, please review our Shipping Policy.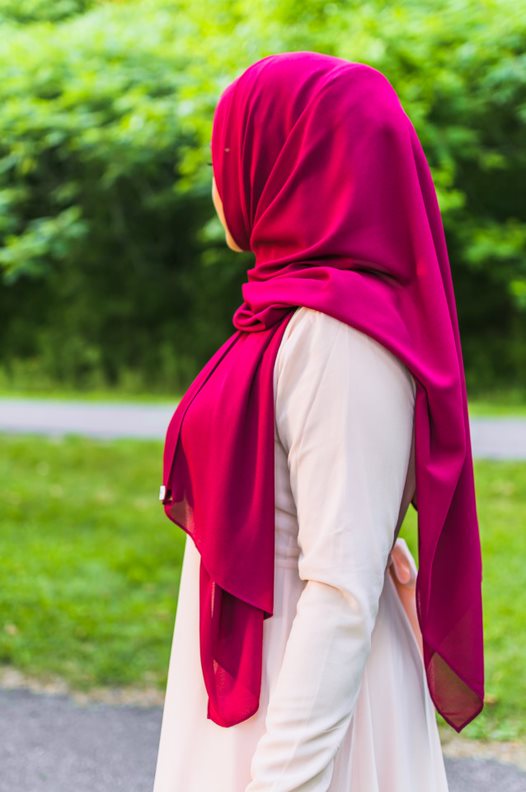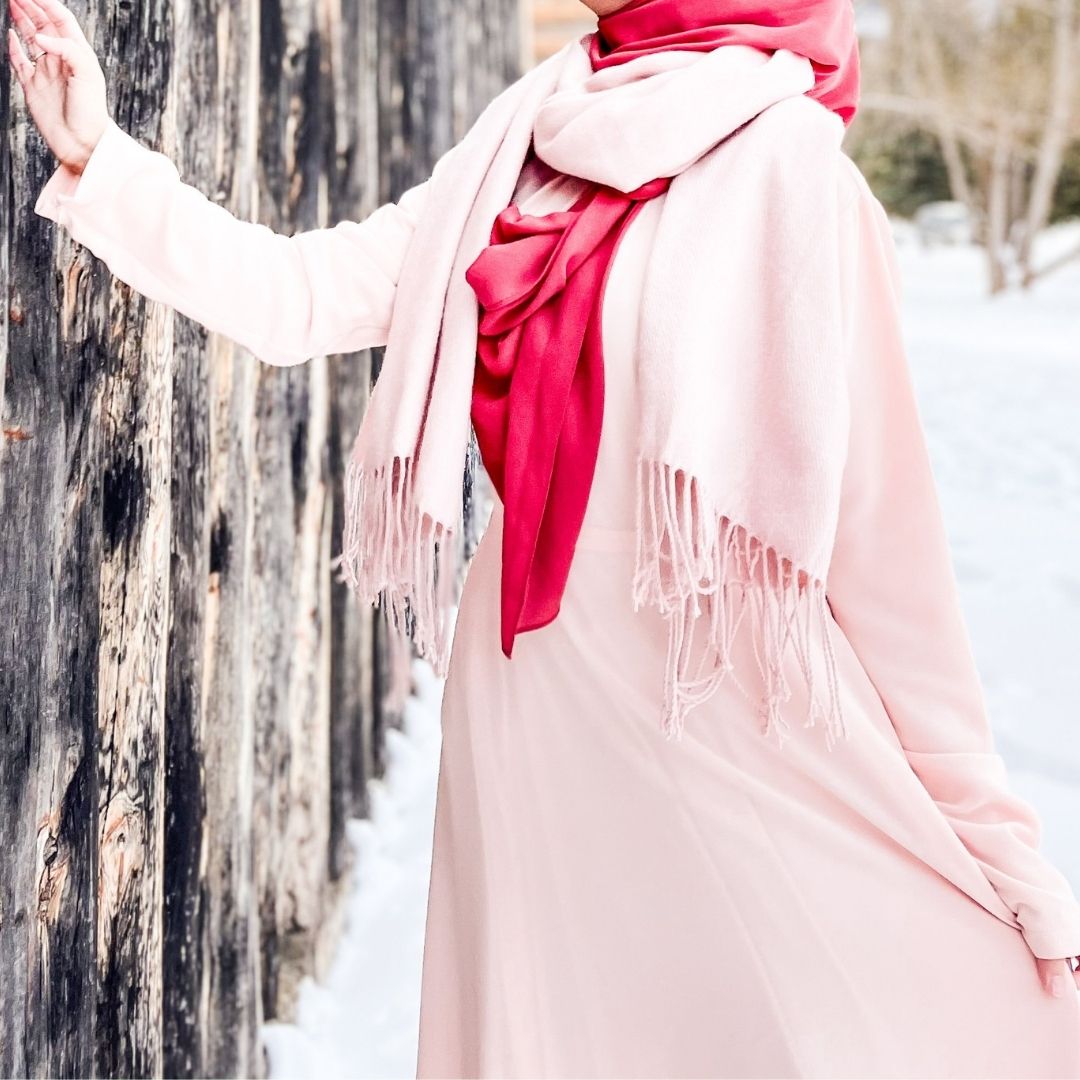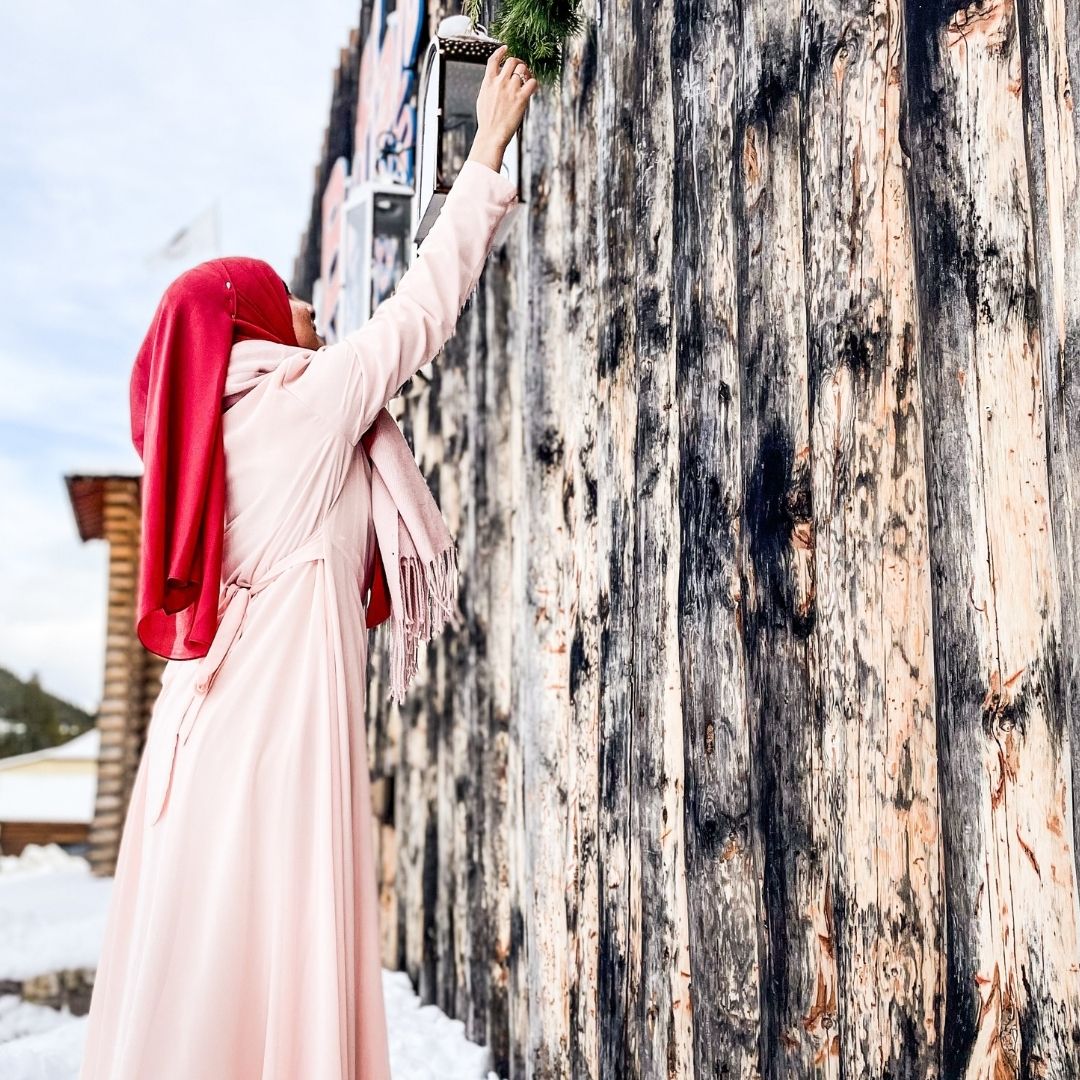 Our Belted Chiffon Maxi Dresses are made from a soft, lightweight, chiffon fabric which if fully lined.
This fabric is made of 100% polyester, which is a synthetic fiber known for its strength, durability, and resistance to wrinkles and fading.
The dress is very smooth and has a soft, flowy quality.
No, you don't need to be concerned about our dresses being see through.
This dress is fully lined.
All our abayas and dresses are designed to be fully opaque and offer complete coverage. We either use high opacity Nida fabric or add full lining on the inside.
These dresses have zipped sleeves that can be easily pulled up to the elbow. This allows you easily compelete your whudu without struggling with your sleeves.
We generally make our dresses in a looser fit. So they should cover up quite well for the majority of your term, but we wouldn't recommend them for women that are further along.
P.S. If you are expecting, may Allah bless you with a beautiful and pious little one. :)