| Size | Bust | Sleeve | Length |
| --- | --- | --- | --- |
| XS | 40 in | 24 in | 50 in |
| S | 40 in | 24 in | 52 in |
| M | 42 in | 24 in | 54 in |
| L | 44 in | 24 in | 56 in |
| XL | 46 in | 24 in | 58 in |
| 2XL | 48 in | 24 in | 60 in |
To find the best length for you, measure from your shoulder to your ankle.
---
The model's height is 5ft 5 inches & she is wearing a size 'M' abaya.
---
Please note that our abayas have a straight-cut design. They may not provide extra room around the bust, waist, or hips. If you prefer a more relaxed fit, we recommend considering a larger size or exploring other options.
Our classic abaya is crafted from high-quality Nida fabric and featured in a gorgeously unique muted purple hue. Our Nida fabric is known for its luxurious feel and breathability, making it a perfect choice for any season. The Classic Abaya - Maryam is also lightweight and easy to care for, so you can wear it with confidence knowing that you'll always look your best. With its timeless design and versatile style, the Aisha abaya is a must-have for any wardrobe. 
Here are some of the reasons why you'll love the Classic Abaya - Maryam:

The high-quality Nida fabric is fully opaque, making it perfect for wearing in public.
The wudhu-friendly sleeves make it easy to perform your ablutions before prayer.
The muted purple color is perfect for any season.
The classic style is super versatile and will never go out of style.
Fabric: Nida Fabric - 100% Polyester
Care Instructions:
To keep your abaya looking its best, we recommend that you:
Hand wash or machine wash on a delicate cycle in cold water
Use a mild detergent and avoid bleach or fabric softener
Hang or lay flat to dry, or tumble dry on a low heat setting
Iron on a low heat setting, or steam to remove any wrinkles
Stain Removal
To remove any stains or spots, gently blot the affected area with a damp cloth and mild detergent, then rinse and hang to dry.
<!**START - Fabric Guide - Product Pages**> <!**END - Fabric Guide - Product Pages**>
| Shipping Region | Order Amount | Shipping Cost | Transit Time |
| --- | --- | --- | --- |
| USA-wide | $80 USD | Free | 2-7 business days |
| USA-wide | Under $80 USD | $4.99 USD | 2-7 business days |
Package Tracking and Insurance: Rest assured, all our packages are tracked and insured for your peace of mind.
Customs Duty: No Customs Duty for orders under $800 in the US.
For more information, please review our Shipping Policy.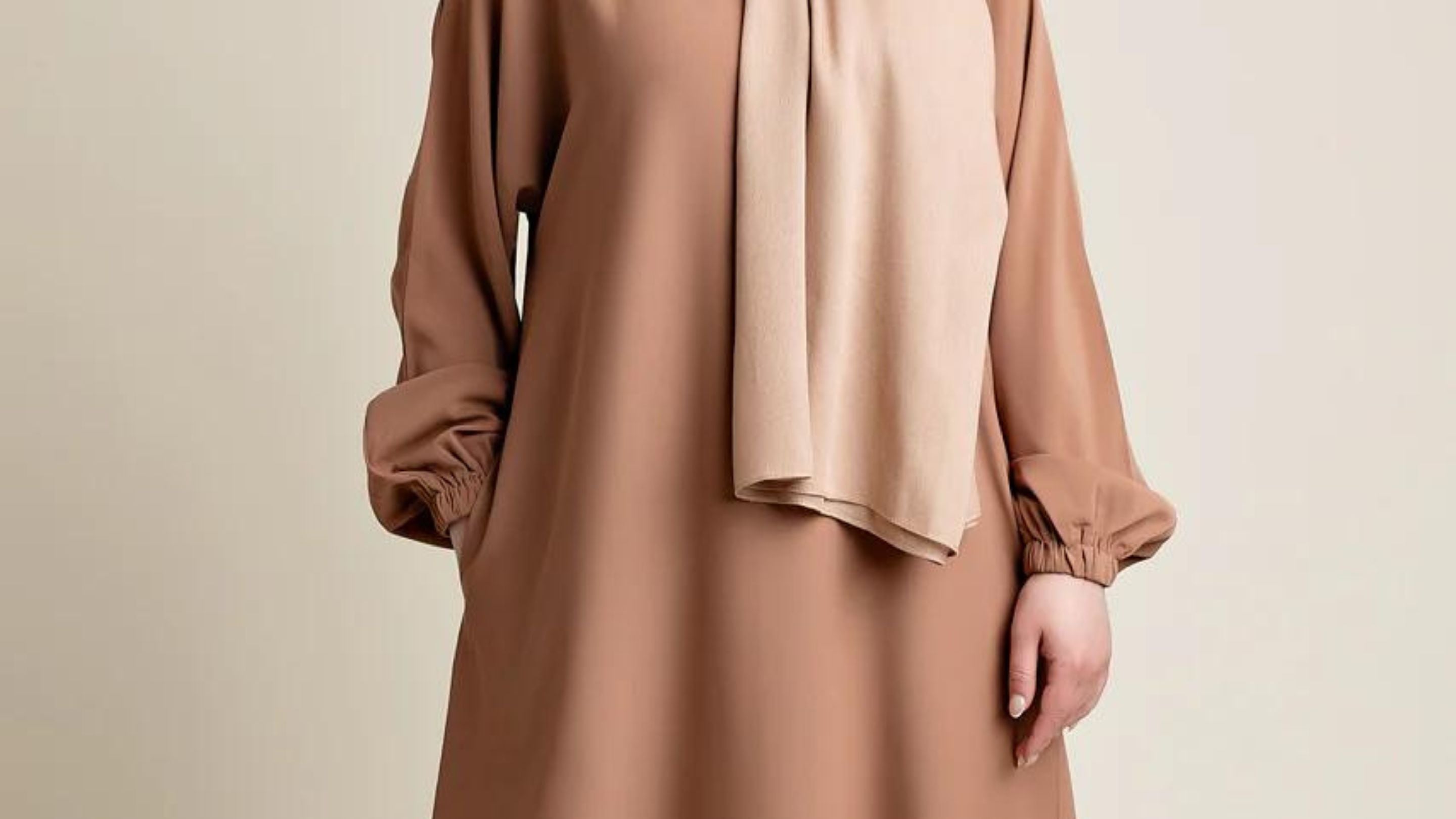 Side pockets + Whudu Friendly Sleeves
Complete Comfort & Convenience
Featuring whudu-friendly elastic cuff sleeves that can be easily pulled up to the elbow. Added side pockets, for extra convenience.
Embrace the modest woman in you. Feel your best in these best selling abayas that will keep you comfortably covered all day.