Do you want to wear a soft, non-slip, and super comfortable hijab‌ ‌wherever‌ ‌you‌ ‌go? Our Premium Jersey Hijabs are made just for you! Featuring a durable medium-thick weight fabric sewed with a clean smooth stitch, these versatile hijabs will stay in place all day with no under scarf or pins needed! For our busy ladies on the move, whether you are a student, working professional or a stay-at-home mom, our Premium Maxi Jersey Hijabs are the perfect choice to get you through your day!
Our Premium Maxi Jersey Hijab Rose Quartz is a delicate pastel pink hue that you will absolutely fall in love with! It will beautifully complement any skin tone without flushing you out! These beautiful Premium Jersey Hijabs are made from an incredibly soft and stretchy cotton blend. They are incredibly easy to wrap, look great, and are easy to style! 
Pair with our Hijab Scrunchies & Hijab Magnets to keep your hijab and hair in place all day! Featured in a regular length.
Hijab Dimensions
Length: 170 cm or 67 inches
Width: 55 cm or 22 inches
Fabric: Cotton Jersey - 95% Cotton 5% Spandex
Care: To keep your hijab looking its best, we recommend that you:
Hand wash or machine wash on a delicate cycle in cold water
Use a mild detergent and avoid bleach or fabric softener
Hang or lay flat to dry, or tumble dry on a low heat setting
Iron on a low heat setting, or steam to remove any wrinkles
To remove any stains or spots, gently blot the affected area with a damp cloth and mild detergent, then rinse and hang to dry.
| Shipping Region | Minimum Order Amount | Shipping Cost | Transit Time |
| --- | --- | --- | --- |
| USA-wide | $80 USD | Free | 2-7 business days |
| USA-wide | Under $80 USD | $4.99 USD | 2-7 business days |
Package Tracking and Insurance: Rest assured, all our packages are tracked and insured for your peace of mind.
Customs Duty:
United States: No Customs Duty for orders under $800 in the US.
For more information, please review our Shipping Policy.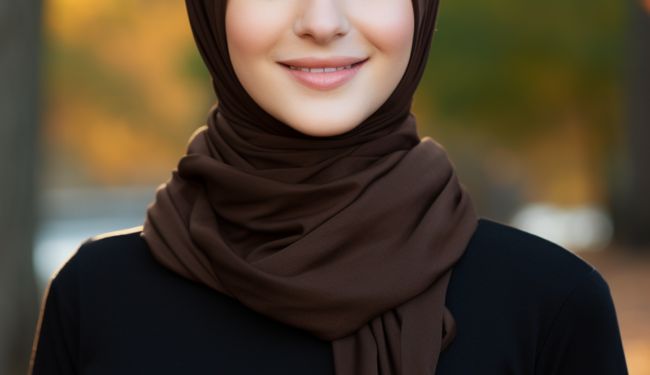 Soft and Comfortable hijabs
GRAB, WRAP AND GO!
These jersey hijabs are a perfect choice for any hijabi, whether you're a student, a professional, or a stay-at-home mom, helping you navigate your day with ease.