Indulge in luscious shine and elegance with our Satin Silk Hijabs. Featuring a unique fabric that is soft to the touch and finished with a matte gloss, these hijabs will become your favorite go-to for everyday glam and formal occasions. 
Uniquely crafted to suit your hijabi needs, these hijabs feature a smooth underside to prevent them from slipping, so you can worry less. Presented in a muted rose pink hue, our Satin Silk Hijab - Shell Pink will make a delightful addition to your hijab collection.
Pair with our Hijab Accessories to keep your hijab and hair in place all day!
Hijab Dimensions
Length: 180 cm or 71 inches
Width: 70 cm or 28 inches
Fabric: 100% Polyester - Satin
Care: To keep your hijab looking its best, we recommend that you:
Hand wash or machine wash on a delicate cycle in cold water
Use a mild detergent and avoid bleach or fabric softener
Hang or lay flat to dry, or tumble dry on a low heat setting
Iron on a low heat setting, or steam to remove any wrinkles
To remove any stains or spots, gently blot the affected area with a damp cloth and mild detergent, then rinse and hang to dry.
| Shipping Region | Minimum Order Amount | Shipping Cost | Transit Time |
| --- | --- | --- | --- |
| USA-wide | $80 USD | Free | 2-7 business days |
| USA-wide | Under $80 USD | $4.99 USD | 2-7 business days |
Package Tracking and Insurance: Rest assured, all our packages are tracked and insured for your peace of mind.
Customs Duty:
United States: No Customs Duty for orders under $800 in the US.
For more information, please review our Shipping Policy.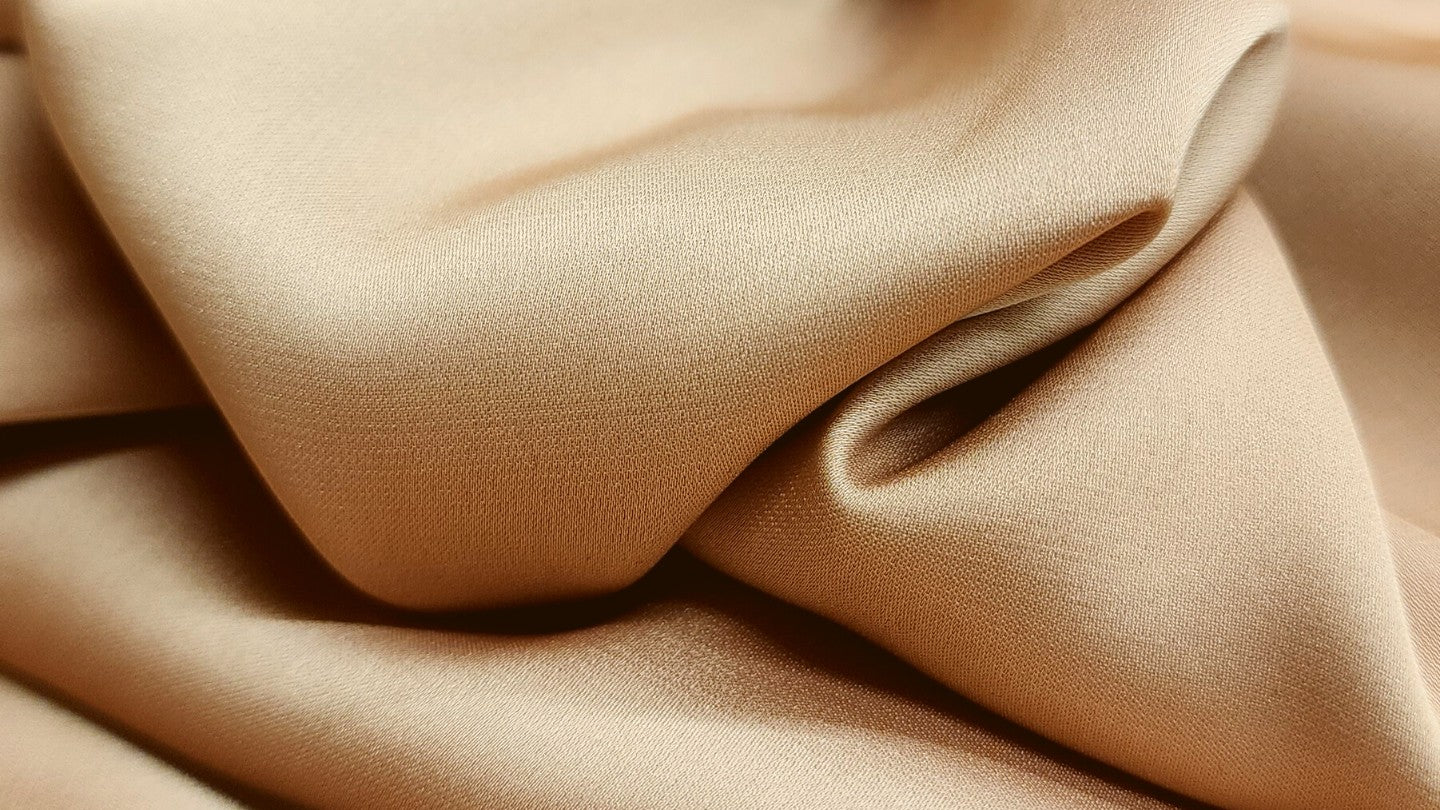 Occasion wear headscarves
Silk Smooth Softness
With a pearl-like matte finish, these silky smooth hijabs will be your favorite for all occasions.
"They make me feel like a princess!" - Fareeha's Take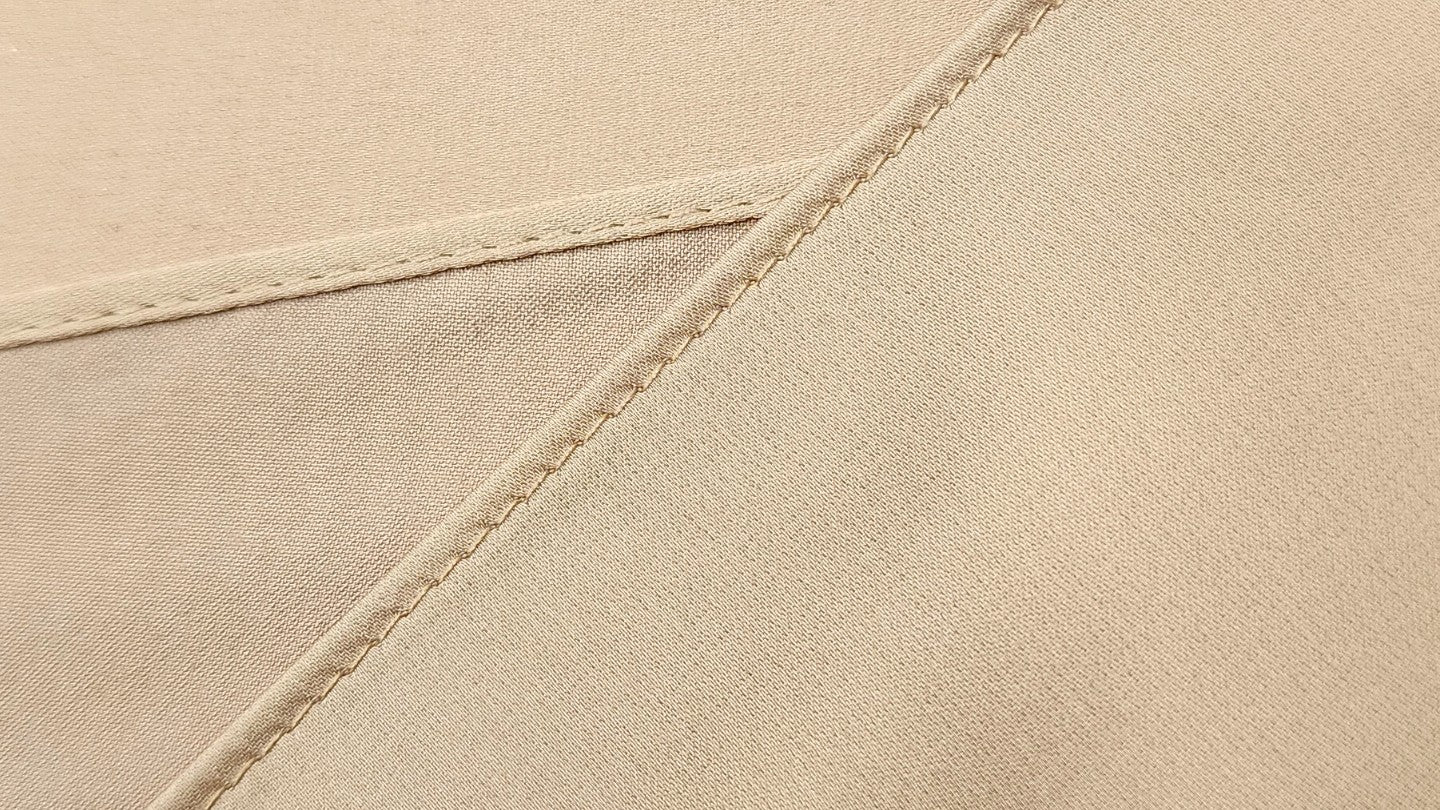 Matte Satin Headscarves
Feel like Royalty
From formal events to casual days out, they'll complement your outfit with their chic and sophisticated design.
Slip Scale: 3 out of 5 | Under Cap Required
<! Slip Scale section on product page>
<!**START - Slip Scale - Product Pages**> <!**END - Slip Scale - Product Pages**>
Product Guide: Silk Satin Hijabs
Silk satin hijabs are made from 100% polyester satin fabric with a soft, smooth, and lustrous feel. The fabric has a pearl-like matte finish that gives it a sophisticated and refined appearance.

When worn, silk satin hijabs feel soft and smooth against the skin and drape beautifully. Silk satin hijabs are popular for special occasions and formal events due to their elegant and polished look.
Silk satin hijabs are a luxurious and stylish choice for occasion wear.
The soft, smooth fabric and pearl-like matte finish add a touch of glamour and sophistication to any outfit, making these hijabs a popular choice for events such as Eid, weddings, and other special occasions.
The smooth underside of the hijab helps to prevent slippage, ensuring that it stays in place and maintains a polished look throughout the event. Whether you're dressing up or dressing down, silk satin hijabs are a versatile and practical choice that will complement any outfit.
Our Silk Satin hijabs are 180 x 70 cm in size, or approximately 70.9 x 27.6 inches.
They are designed to provide full coverage, while also being small enough to not feel overwhelming or cumbersome.
The size of the hijabs is meant to strike a balance between coverage and comfort, making them suitable for a wide range of activities and occasions.
Proper care is important to maintain the appearance and quality of your Silk Satin Hijabs. Here are some tips to follow:
It is generally recommended to hand wash it in cold water with a mild detergent. This will help to preserve the fabric's texture and prevent fading or shrinkage. Alternatively, you can dry clean your hijab for added convenience.
Avoid wringing or twisting your hijab when washing it, as this can cause the fabric to become misshapen or creased. Instead, gently squeeze the water out or press it between towels to remove excess moisture.
When drying your hijab, it is generally best to hang it up to dry rather than placing it in the dryer. This will help to prevent shrinkage and preserve the fabric's shape. If you do need to machine dry your hijab, use a low heat setting and remove it from the dryer as soon as it is dry to avoid over-drying and excessive heat exposure.
To store your hijab, it is best to fold it carefully and place it in a drawer or closet. Avoid crushing or folding it in a way that may cause creases or damage to the fabric. If you need to pack your hijab for travel, you can roll them up to save space and keep them from getting damaged.
We'll be happy to assist you!
Simply shoot us an email at info@mominamodestwear.com or chat with us in the bottom right corner of the page.
Real Reviews from Real Users