Tie-Back Undercap - Auburn
Our Tie-back Undercaps are made from a stretchable cotton jersey blend that keeps your hair comfortably tucked in and in place all day. Wear these lightweight undercaps under your hijabs to prevent hair loss, slippage, and scalp irritation.
With the connected drawstring tie back, you can get the perfect fit. These hijab undercaps will quickly become your favourite necessity, thanks to their thoughtful design that provides full back coverage and a comfortable fit. Featured in a light brown hue, our Tie-back Undercap - Auburn will pair perfectly underneath your medium nude, brown or dark hijabs. 
Fabric: 97% Cotton Jersey 3% Spandex
Care: To keep your Ninja Cap looking its best, we recommend that you:
Hand wash or machine wash on a delicate cycle in cold water
Use a mild detergent and avoid bleach or fabric softener
Hang or lay flat to dry, or tumble dry on a low heat setting
Iron on a low heat setting, or steam to remove any wrinkles
To remove any stains or spots, gently blot the affected area with a damp cloth and mild detergent, then rinse and hang to dry.
| Shipping Region | Minimum Order Amount | Shipping Cost | Transit Time |
| --- | --- | --- | --- |
| USA-wide | $80 USD | Free | 2-7 business days |
| USA-wide | Under $80 USD | $4.99 USD | 2-7 business days |
Package Tracking and Insurance: Rest assured, all our packages are tracked and insured for your peace of mind.
Customs Duty:
United States: No Customs Duty for orders under $800 in the US.
For more information, please review our Shipping Policy.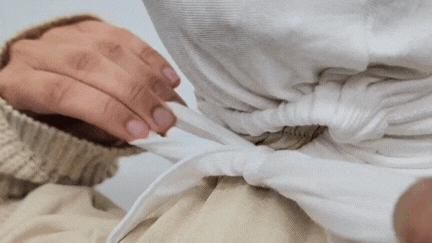 4-way stretch with
Complete Fit Control
Adaptable under scarves that give you ultimate control. Tie them loose or tight, whichever fit you like.
"My new favorite - I just love the adjustability." - Fareeha's Take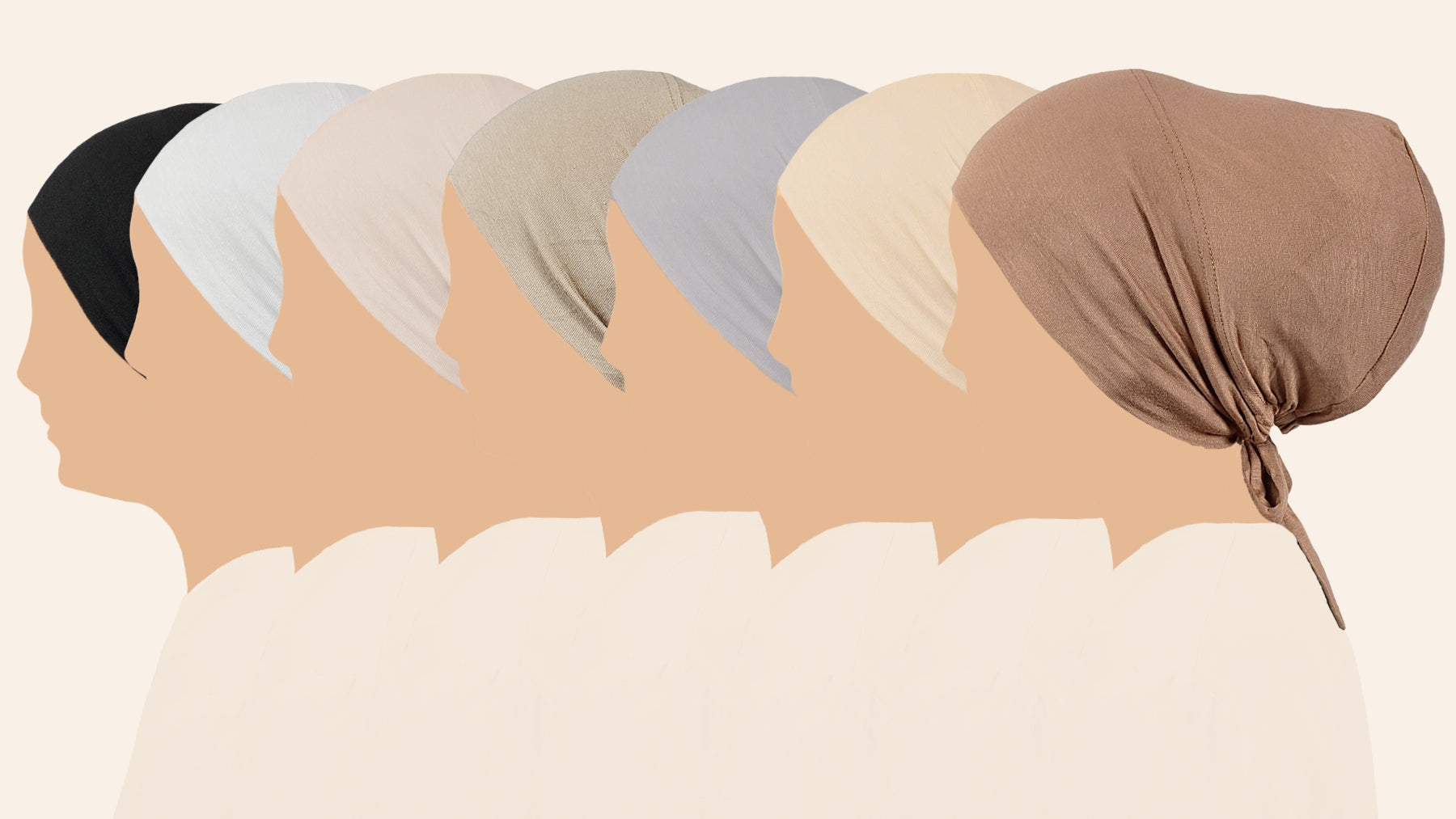 Everyday Under Scarves
7 Essential Shades
Ranging from the basic black and white to light and deeper neutrals, these undercaps will pair nicely with any hijab in your wardrobe.
Product Guide: Tie-back Undercaps
Our Tie-back under caps are made from cotton jersey fabric, which is known for its softness, smoothness and stretch.
They are very flexible and lightweight so they don't feel bulky on your head. They have a tie-bands that allow you to control the fit and tightness of the under cap.
Overall, tie-back undercaps are very comfortable to wear and allow the user full control over them.
1. Place the undercap on your head, with the tie back portion facing the back of your head.
2. Adjust the undercap so that it fits snugly and comfortably on your head, making sure that all of your hair is tucked inside.
3. Tie the bands of the undercap at the base of your neck.
4. Cover the undercap with your hijab, securing it in place with pins of hijab magnets.
Tie back undercaps can generally be worn with most types of hijabs, but it is important to consider fit, coverage, and compatibility when pairing an undercap with your hijab.
Some hijab styles may not work well with just a tie back undercap alone, and you may need to use hijab magnets or a full-coverage ninja undercap to secure the hijab in place. Choose an undercap that fits comfortably and complements your hijab style.
Our Tie-back Undercaps are made in one size. Their remarkably stretchy fabric allows them to comfortable adjust to any head shape or hair length.
These undercaps will cover the forehead, ears and hair to remove friction and prevent slippage.
We'll be happy to assist you!
Simply shoot us an email at info@mominamodestwear.com or chat with us in the bottom right corner of the page.
Real Reviews from Real Users