OUR CUSTOMERS LOVE THESE Premium Jersey Hijabs
5 Star Reviews from Customers like You
MashAllah these hijabs are perfect!! I work in health care and they're the best. Short, light and breathable! Beautiful color; lots of compliments. I bought these scarves in every color.
This is my all-time favourite hijab! It's the one I use to throw on right before I head out to do some errands but I can also wear it out for a day out with friends and family. The comfort and quality is amazing!
Literally the best scarfs I've ever tried. Each and every one of the scarfs is so comfortable and easy to handle. Also, the colours are so good!! Really loved it and would recommend this brand to other hijabis!!!
It is the softest yet most durable jersey material I've seen so far in hijab brands
The fabric is good, i like it. The edge is neat. It's not slippery, i use magnetic pin under the chin then wrap around the head, no need pin! It's stay still.. The length and wide is perfect for me.
Explore our Bestselling Premium Jersey Hijabs
Discover the Comfiest Hijabs Available
Experience the ultimate blend of comfort, style, and practicality with our Premium Jersey Hijabs. Expertly crafted from a luxurious cotton Jersey blend, these hijabs offer a non-slip, buttery-soft texture that's perfect for all-day wear. The medium-thick weight and meticulous stitching ensure these hijabs stay securely in place, eliminating the need for under scarves or pins.
Our Premium Jersey Hijabs come in a diverse range of stunning hues, allowing you to perfectly match your outfit or mood. Each hijab is exclusively cut and sewn to perfection, making them an essential addition to your hijab collection. Whether you're a busy student, a working professional, or a dedicated stay-at-home mom, these hijabs cater to all your modest wear needs with their versatile and stylish design.
Embrace the effortless elegance of our Premium Jersey Hijabs and elevate your modest fashion game. Ideal for both casual and formal occasions, these hijabs are a testament to our commitment to providing high-quality modest wear. If you prefer a larger size, check out our Premium Maxi Jersey Hijabs that provide extra coverage and style.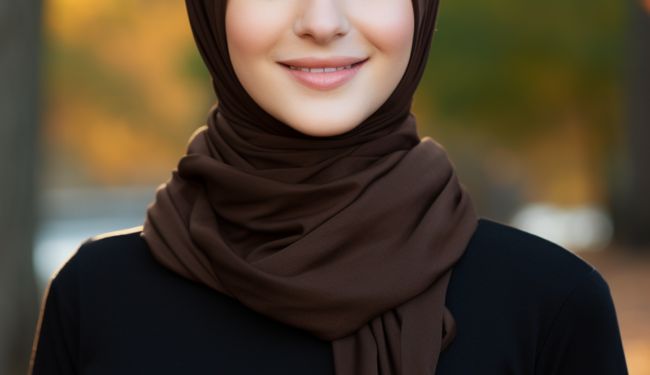 HASSLE-FREE HEADSCARVES
GRAB, WRAP AND GO!
Whether you're a student, a professional or a stay-at-home mom, these comfortable hijabs are the perfect choice to get you through your day
The Jersey Hijabs are made from Cotton Jersey Fabric. This fabric is made of 95% Cotton and 5% Spandex.
The Cotton Jersey fabric is super soft and smooth making it ideal for everyday and active wear. The Jersey Hijabs are perfect for winter and fall seasons as they provide a layer of insulation protecting your ears, face and neck from the cold temperatures. Their stretchy quality allows them to be worn without under caps and pins.
They are both made from the same exact fabric. The only difference is the size.
The Premium Jersey Hijabs are 170 x 50 cm, while the Premium Maxi Jersey Hijabs are slightly larger at 180 x 70 cm.
Yes, Jersey Hijabs are the perfect option for new hijabis or beginners. Infact, we recommend that new hijabis should start their hijab journey with Jersey before moving on to other fabrics.
Here are a few reasons why:
Jersey hijabs are very soft and breathable, making them comfortable to wear for extended periods of time. This is important for new hijabis who may be adjusting to wearing a hijab on a daily basis.
Jersey hijabs are also very easy to style and don't slip at all. This allows new hijabis to experiment with different styles and find what works best for them.
Jersey Hijabs are super versitile and can be worn with almost any outfit. They are perfect for both everyday and formal wear.
Yes, Jersey Hijabs are an excellent choice for workouts!
Their stretchy, high grip fabric ensures that they stay securely in place during even the most intense physical activity.
Their moisture-wicking properties help to keep you feeling cool and comfortable.
The softness of the fabric prevents irritation, so you can focus on your workout without any distractions.
Overall, Jersey Hijabs are the perfect combination of function and comfort, making them a go-to choice for active wear hijabs.
The Premium Jersey hijabs are 170 x 55 cm in size, or approximately 67 x 22 inches.
Short answer, not nessicarily. The wonderful thing about our jersey hijabs is that they are very stretchy and grippy, allowing them to be worn without under caps and pins.
This exact reason also makes them perfect for new hijabis.