Dive into the details
Made from a high-quality ribbed jersey fabric, these hijabs offer a unique texture that sets them apart from regular Jersey hijabs. Their non-slip and stay-in-place design means you won't have to worry about constantly adjusting your hijab throughout the day.

The breathable and lightweight fabric makes these hijabs perfect for everyday wear, whether you are running errands, at work or school, or working out. In addition, the wrinkle-resistant and iron-free properties make these hijabs a convenient choice for busy hijabis.

Our Ribbed Jersey Hijabs offer endless styling options and are ideal for new hijabis or those on the go. Pair them with matching Ribbed Jersey Under Caps to complete the look.
Texture - opacity - Thickness
Fabric Insights
<!**START - Fabric Guide - Product Pages**> <!**END - Fabric Guide - Product Pages**>
YES! There is no other fabric or hijab material that will keep you warmer than the Ribbed Jersey Hijabs.
They are incredibly insulating, and their weave pattern gives them excellent flexibility with their 4-way stretch. This, combined with the soft medium-thick fabric, makes them the best hijab for winter.
Bonus point: The ribbed pattern makes them wrinkle-resistant, meaning you rarely have to iron them.
The main difference between ribbed jersey hijabs and regular jersey hijabs is the texture of the fabric.
Both types of hijabs are made from high-quality cotton jersey fabric, which is known for its softness, comfort, and breathability. However, ribbed jersey hijabs are weaved in a way that creates a symmetrical ribbed texture, while regular jersey hijabs have a smooth finish.
In terms of functionality, both types of hijabs are suitable for a wide range of activities and can be dressed up or down to suit your style.
Our Ribbed Jersey hijabs are 180 x 70 cm in size, or approximately 70.9 x 27.6 inches.
Short answer, not nessicarily. The wonderful thing about our jersey hijabs is that they are very stretchy and grippy, allowing them to be worn without under caps and pins.
This exact reason also makes them perfect for new hijabis.
However, if you prefer to wear an under cap under your hijab, you would love these Ribbed Jersey Under scarves available in matching colours.
We'll be happy to assist you!
Simply shoot us an email at info@mominamodestwear.com or chat with us in the bottom right corner of the page.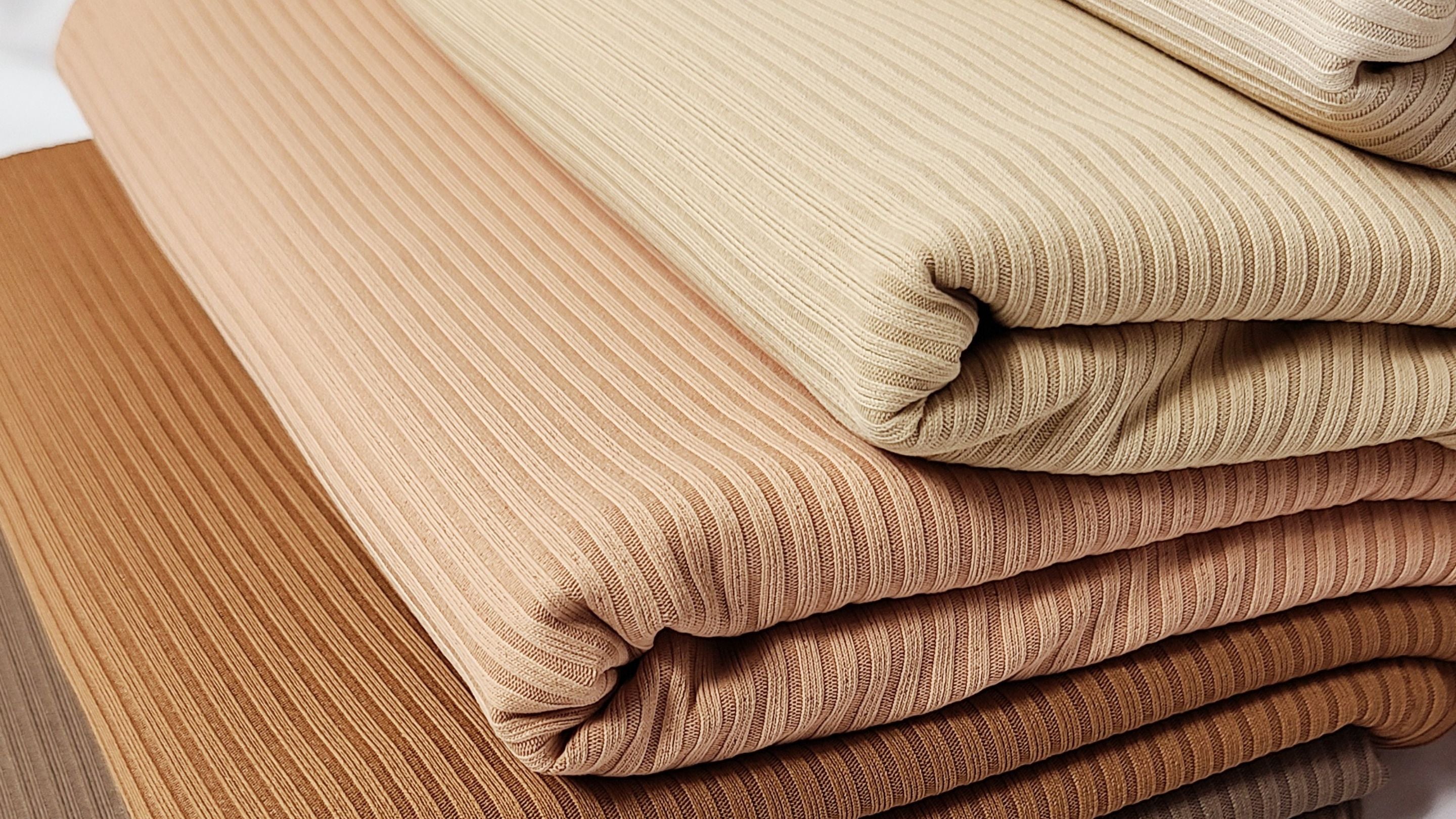 Handcrafted just for you
Quality that shows
Utilizing the best fabrics and sewing techniques available on the market, all our pieces are sewn to perfection.